Fereshteh Palace Garden Tower enjoys state-of-the-art knowledge and equipment and falls in the category of green and eco-friendly buildings. For example, solar panels are employed to supply a part of the electrical lighting demand in the common areas, home automation systems are utilized in the apartment units and hallways to save energy, and raw water is used in cooling towers and toilet flash tanks.
Based on extensive research on the smart systems, GEWISS Company with the KNX Standard was selected to bring smart technology to the building. The smart technology measures of the Fereshteh Palace Garden Tower include lighting system control (switching the lights on/off and dimmer-switching of the chandelier lights), operation control of fan coils by smart thermostats, control of electrical curtains, touch control panel, remote control, and smart apps.
The use of cutting-edge technology in conjunction with engineering science in different building design aspects, including architectural and structural, is a distinct feature of Fereshteh Palace Garden Tower. A modern architectural design following standards has made Fereshteh Palace Garden Tower a world-class building. The relevant features of the tower include a modern and eye-catching facade, building plans with standard and separated spaces, and the use of high-quality materials in all components.
High common areas per capita
The high common areas per capita in Fereshteh Palace Garden Tower are a significant feature offered for the comfort and peace of the residents. 7400 square meters of the complex's open area has been dedicated to common areas, such as a walkway (Health path), a garden valley, a tennis court, a playground, and gardens. Furthermore, there is a water park, including adult and children swimming pools, hot tubes, and steam and dry saunas, along with a gym, a squash salon, a billiard hall, a gathering hall, and a pilot area as common areas. Therefore, there is approximately one square meter of common and parking area per one square meter of apartment units
The elegant green design of Fereshteh Palace Garden Tower provides a place full of peace and health. Also, the garden valley of the complex and the avoidance of urban noise offer easy access to Valiasr Avenue. Besides, the walkways implemented in different locations of this large residential complex contribute to your health and peace.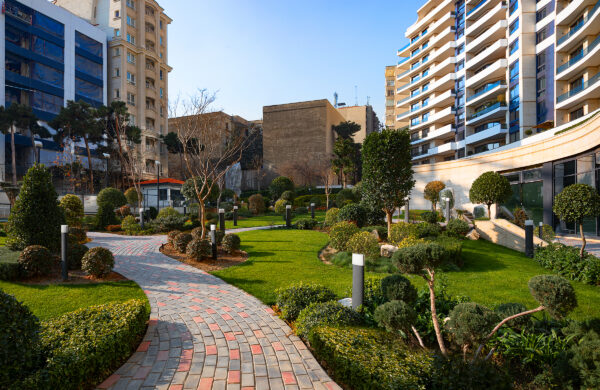 There is a raising concern about parkings in urban areas, which seriously needs solutions. Trying to find a place to park the car would cause a number of problems for the city and citizens, including the waste of time and energy, traffic jams, pollution, street fights, and anxiety. Fereshteh Palace Garden Tower developers dedicated their own parking spaces to facilitate resident's guests to park and never run into parking problem. Many guest parking spaces with the PMS system, and direct access through Fereshteh Street and the garden valley will eliminate these problems.
The electrical equipment of Fereshteh Palace Garden Tower has been implemented according to the latest European standards, including:
six high speed KONE elevators
Two Cummins diesel power generators with a capacity of 440KVA
Six GRAZIADIO buss ducks in all three separate tower rises to distribute power
To reduce energy consumption and make use of clean energy, a Swedish-made solar system with a capacity of 26 KW is employed on the roof
An optical fiber grid to provide internet connection at the maximum speed
An addressable, smart fire alarm system made by C-Tech Corporation
Car passages through the car entrances are allowed under Automatic Number Place Recognition (ANPR)
Lobby elevators on car park floors are equipped with a passage control system, fingerprint readers, cards, and codes.
Fereshteh Palace Garden Tower employs mechanical equipment under the latest European standards, including:
Two chillers with a capacity of 350 tons and two cooling towers made by Korean Century Company
Two steel boilers made by Packman Company in the furnace room
Grundfos pumps
Honeywell solenoid valves
Hayward pool water treatment system
Rosenberg central exhaust fans
A smart, automated garden irrigation system
A hard court
A walkway
A water park with natural light (including a 200-square-meter swimming pool, dry saunas, steam saunas, hot tubes, and a children swimming pool)
A fully-equipped 300-square-meter gym
A squash salon
A billiard/ping pong hall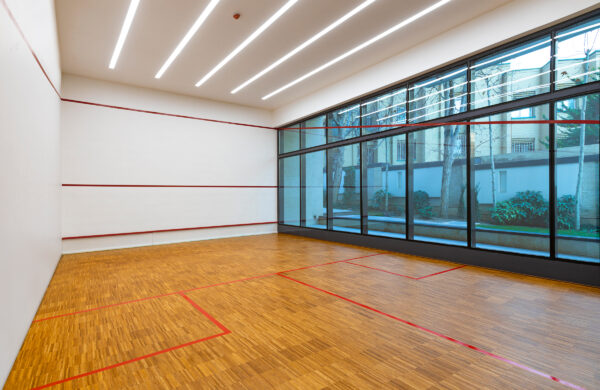 A modern green space
A 600-square-meter children's playground
A 500-square-meter roof garden
A 1000-square-meter luxurious, high-rise lobby
A 300-square-meter multi-use gathering room
Operation teams and equipment
Permanent technical and engineering teams to help make maximum use of the residential complex
Permanent cleaning and maintenance teams for hoteling services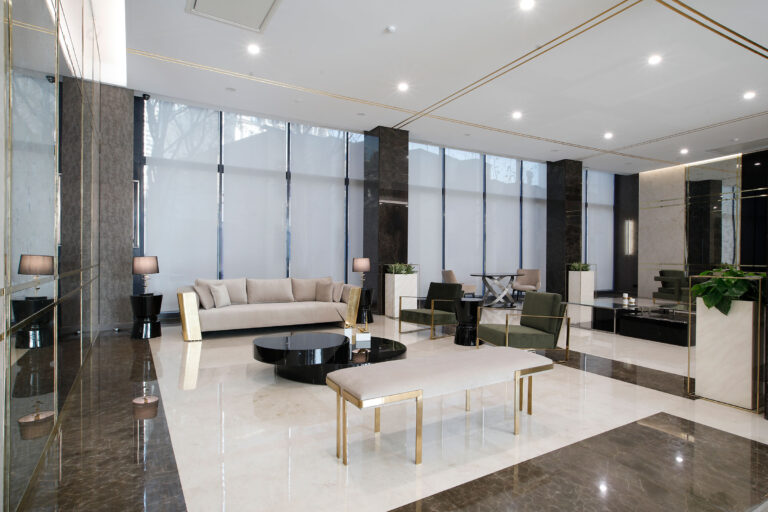 A monitoring room with 210 cameras
Round-the-clock physical protection teams